With the goal of heading up to Ft. Williams accomplished we had to head back to Glasgow and the scenic route was beautiful.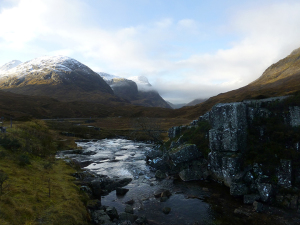 I did have a chance to taste a few whiskey's and was surprised by the spicy, smokey, peat flavors of the Islay single malts. My favorite was the Highland Park 12 year old.
I also was the only one in our party that liked the Black Pudding and the Haggis. I credit the chef at the Blythswood Square Hotel.